Navigation:
FrontPage / Activism /
BlogPortal / Calendar /
Ongoing Calendar Events
Donate / Flyer/
Pictures on Picasso:
picasaweb.google.com/
theportlandalliance /
PDX Music /
Poster / Subscribe /
Place Ad / Ad Rates /
Online Ads /
Advertising /
Twitter / News! /
Previous Issues /
Blog/ Myspace /
Facebook1 / Facebook2
Waterfront Blues Fest
Alliance on YouTube:
youtube.com/theportlandalliance

Features:
Joe Anybody!
Active Community /
A Few Words /
Arts & Culture /
Book Reviews! /
Breaking News /
Cartoons / Steve Amy /
Too Much Coffee Man /
Community Calendar /
Cover The Real News! /
Fifth Monday Labor Radio!
Jobs / Labor History /
Letters / Music /
NewsBytes /
Poetry/
Mike Hastie Poetics
Progressive Directory /
Secret Society /
Viewpoints & Commentary
Columns:
William Beeman /
Ellen Brown /
Shamus Cooke /
Tom Engelhardt /
Kucinich /
Michael Munk /
Myers / William Reed /
Mark Schwebke /
Norman Solomon /
Vorpahl /
Lawrence S. Wittner
---
Partners: ACLU
AFD / AFL-CIO
Alliance for Democracy
AMA / Backspace
B-MediaCollective Bread&Roses /
CIO / CAUSA/
CLG / Code Pink
Common Dreams /
Center for Constitutional Rights Portal /
CWA / DIA /
Democracy Now /
First Unitarian Church
FSP /
Idle No More
ISO /
Jobs w\ Justice /
KBOO /Labor Radio /
LGBTQ / MRG / Milagro /
Mobile T's Cover the News
Mosaic / Move-On /
NWLaborPress
Occupy / OEA /
Occupy PDX /
Oregon Peace & Justice /
Peace House
Peace worker /
PCASC / PPRC /
Right 2 Dream Too /
Sisters of The Road
Street Roots / Skanner /
SocialistWorker.org /
The Nation / TruthOut /
The 99%
Urban League /
VFP / Voz
We Are Oregon
Whitefeather
Witness for Peace /

Topics: A-F
Arts & Culture /
AIPAC / Beatles /
Books /
Bradley Manning /
Cartoons /
Civil Rights / Coal /
Death Penalty / Drones /
Economic Justice /
Education /
Election 2012 /
Fascism /
Fair Trade / F-29 /
Environment /
Film / Fluoridation
Foreclosure /
Topics: G-R
Health Care / Homeless / Iraq
J-Street / Jill Stein /
Justice Party / Middle East /
Music /
Occupy Blog / Peace /
Persian / Police /
Post Office / Quotes
Topics: S-Z
STRIKE! / Theatre /
The Pongo Fund /
Torture / TPP /
Tri-Met / Union /
Unionresource / VDay /
Viewpoints
Visual Arts
Voices in Action
War & Peace /
Women / Writing /
WritingResource
Yell

Navigation:
FrontPage / Activism /
BlogPortal / Calendar /
Ongoing Calendar Events
Donate / Flyer/
Pictures on Picasso:
picasaweb.google.com/
theportlandalliance /
PDX Music /
Poster / Subscribe /
Place Ad / Ad Rates /
Online Ads /
Advertising /
Twitter / News! /
Previous Issues /
Blog/ Myspace /
Facebook1 / Facebook2
Waterfront Blues Fest
Alliance on YouTube:
youtube.com/theportlandalliance

Features:
Joe Anybody!
Active Community /
A Few Words /
Arts & Culture /
Book Reviews! /
Breaking News /
Cartoons / Steve Amy /
Too Much Coffee Man /
Community Calendar /
Cover The Real News! /
Fifth Monday Labor Radio!
Jobs / Labor History /
Letters / Music /
NewsBytes /
Poetry/
Mike Hastie Poetics
Progressive Directory /
Secret Society /
Viewpoints & Commentary
Columns:
William Beeman /
Ellen Brown /
Shamus Cooke /
Tom Engelhardt /
Kucinich /
Michael Munk /
Myers / William Reed /
Mark Schwebke /
Norman Solomon /
Vorpahl /
Lawrence S. Wittner
---
Partners: ACLU
AFD / AFL-CIO
Alliance for Democracy
AMA / Backspace
B-MediaCollective Bread&Roses /
CIO / CAUSA/
CLG / Code Pink
Common Dreams /
Center for Constitutional Rights Portal /
CWA / DIA /
Democracy Now /
First Unitarian Church
FSP /
Idle No More
ISO /
Jobs w\ Justice /
KBOO /Labor Radio /
LGBTQ / MRG / Milagro /
Mobile T's Cover the News
Mosaic / Move-On /
NWLaborPress
Occupy / OEA /
Occupy PDX /
Oregon Peace & Justice /
Peace House
Peace worker /
PCASC / PPRC /
Right 2 Dream Too /
Sisters of The Road
Street Roots / Skanner /
SocialistWorker.org /
The Nation / TruthOut /
The 99%
Urban League /
VFP / Voz
We Are Oregon
Whitefeather
Witness for Peace /

Topics: A-F
Arts & Culture /
AIPAC / Beatles /
Books /
Bradley Manning /
Cartoons /
Civil Rights / Coal /
Death Penalty / Drones /
Economic Justice /
Education /
Election 2012 /
Fascism /
Fair Trade / F-29 /
Environment /
Film / Fluoridation
Foreclosure /
Topics: G-R
Health Care / Homeless / Iraq
J-Street / Jill Stein /
Justice Party / Middle East /
Music /
Occupy Blog / Peace /
Persian / Police /
Post Office / Quotes
Topics: S-Z
STRIKE! / Theatre /
The Pongo Fund /
Torture / TPP /
Tri-Met / Union /
Unionresource / VDay /
Viewpoints
Visual Arts
Voices in Action
War & Peace /
Women / Writing /
WritingResource
Yell




Michael Munk PDX Historian


---
Every Wednesday at Portland City Hall we will gather to fight for and demand a $15 per
hour minimum wage! This Wednesday we will meet at 2 p.m. for a short rally before heading
out into the city to talk to people and hand out informational fliers on
why we should raise the minimum wage to $15 in Portland.
---
LABOR RADIO SHOW
http://www.ThePortlandAlliance.org/laborradio


KBOO Community Radio

90.7 FM presents: Labor Radio Show

6:00-6:30 pm Every Monday Night!
CALL-IN and join the conversation! : 503-231-8187

---

September is Hunger Action Month. Join Mayor Hales at the Oregon Food Bank for a community evening of action on Sept. 21. Bring your friends, family, neighbors, and kids (ages 6 and older) to help pack food boxes.
Space is limited, so RSVP by Friday, Sept. 19.

---


Cascade Media Convergence!
http://www.ThePortlandAlliance.org/CMC
A gathering of community-based media organizations,
journalists and artists to share info, network,
and explore regional collaboration, PDX Sept 19th-21st

Friday September 19th, 6-9 PM

CMC Opening Dinner and Movie Night
at Musicians Union Local 99, 325 NE 20th Ave.

Saturday September 20th
at University of Oregon Turnbull Center
10-11:30 1st workshop session
11:45-1:15 2nd workshop session
1:15-2 Lunch
2-3:30 3rd workshop session
3:45-6 Media-based Break out Session (video, radio, print, tech)
7-8:45 Screening of Authority and Expectations, hosted by Recruiter Watch, at the Lotus Seed, 6 NE Tillamook St.
9PM CMC Saturday Concert: Music is the Weapon
at the Lotus Seed, 6 NE Tillamook St.

Sunday September 21st
at University of Oregon Turnbull Center
10-11:30 4th workshop session
11:45-1:15 5th workshop session
1:15-2 Lunch
2-4 Issue-based Strategy Session (Housing Justice, etc.)
4:15-7ish Closing Plenary Strategy Session, in which conference participants discuss how we can collaborate regionally going forward.
State Capitol Building Steps. Noon-2 p.m.
The first hour of this rally will be led by Oregonians for Alternatives to the Death Penalty to commemorate both International Peace Day and the third anniversary of the wrongful death of Troy Davis. The second hour will be comprised of presentations by a variety of Salem groups working on aspects of a paradigm shift from domination to cooperation. It will celebrate their work and explore the interconnections that offer opportunities for them to work together to develop greater political clout.
Groups participating will include Citizens Climate Lobby, Salem Sikh Temple, Salem 350.org, Fellowship of Reconciliation, Oregonians for Peace, Salem Sustainability Network, and representatives from religious peace groups.
Eco-Ball at the south end of Riverfront Park, 2 p.m.
The Unitarian Universalist Congregation of Salem invites Salem families to bring a picnic, spend time together playing in the park, and learn more about local organizations working to help Salem build a greener, more sustainable community. Fair participants will also be able to sign a petition challenging our city government to support serious action on climate change. Participants in the OADP event described below can walk from the Capitol to Riverfront Park to join the picnic at the Fair.
3 pm in Tom McCall Waterfront Park just south of the Hawthorne Bridge.

Inspirational speakers and creative visuals will echo the global call for "a world with an economy that works for people and the planet; a world safe from the ravages of climate change; a world with good jobs, clean air and water, and healthy communities."
Form car pools or take Amtrak http://www.amtrak.com/home or Greyhound https://www.greyhound.com/

From Salem to Portland Amtrak 8:50am 10:15am 12:55pm Greyhound 9:50am
Return from Portland Amtrak 6:05pm 7:00pm 9:30pm Greyhound 6:35pm.

From Amtrak Union Station or nearby Greyhound Station take public transit MAX Green or Yellow line to SW Madison or #4 Bus to SW Madison & 1st walk east to Waterfront Park http://trimet.org/index.htm.
Facebook: https://www.facebook.com/events/490972554373602/.

For help with car pools or more information contact 350 Salem OR at salem.climate.activists@gmail.com.
| | |
| --- | --- |
| Salem Area Peace Festival - Salem - Sept. 21 | |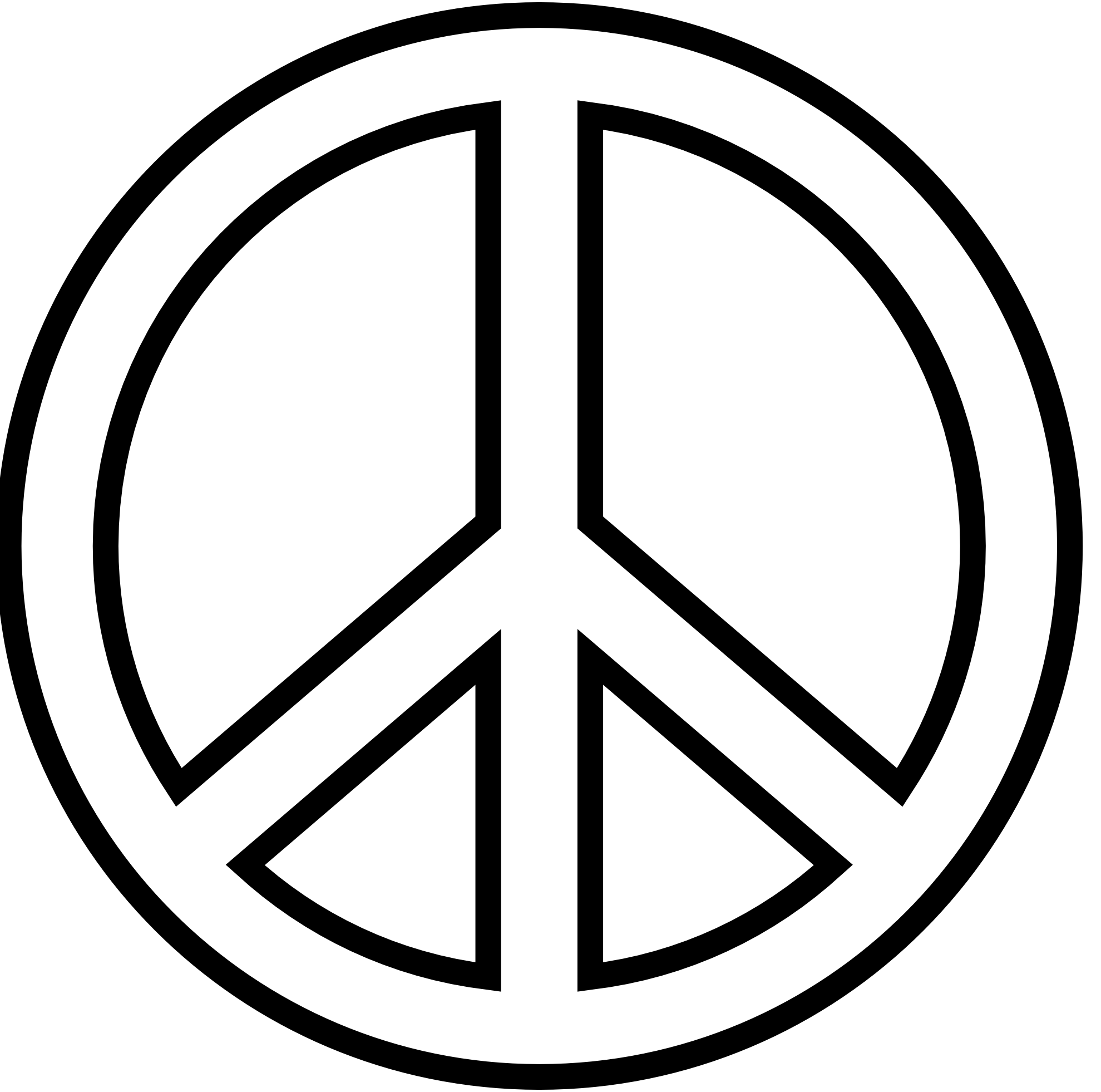 Lancaster Mall. 11 am - 6 pm.
Salem Area Peace Network kicks off 34 days of peace activities on International Peace Day with a day-long series of speakers, music, and other activities. The purpose is "To support justice, and respect for the rights of others; To celebrate Salem area's ethnic and cultural diversity; To encourage respect for all life and conservation of our natural resources; To uphold nonviolence, Peaceful coexistence, and harmony; To help area people become more conscious of Peace, and pursue it in their daily life."
Peace Vigil - Salem -
First Wednesday of every month.
"Polly's Corner" - Liberty St. @ Chemeketa, noon-1 p.m.
This is a very longstanding vigil and is sponsored by several local organizations, including Salem Fellowship of Reconciliation. It takes place every month, rain or shine. Signs provided, or bring your own.

During the hot summer days, they meet on the southeast side in the shade.

Sponsored by the Friends Meeting and the Salem Area Fellowship of Reconciliation. For information: Bruce Stock, 503-371-6109.
| | |
| --- | --- |
| A New Kind of Peace Training - Salem - Oct. 11 | |
"Learning to Live Into a World Beyond War." First Congregational Church, 700 Marion St. NE, 10-5. No charge.
What would a world without war look like? Is it possible? How can I help bring it about? If these questions interest you, your input on this new form of peace training is needed.
Long-time nonviolence trainer Peter Bergel, working with Joy Henry, a recent graduate of PSU's Conflict Resolution Department, and Sherri Maurin, a nonviolence trainer from the Bay Area, has developed this training in cooperation with World Beyond War and Campaign Nonviolence. Now they are looking for input from trainees in order to fine-tune it. Take advantage of this opportunity to be among the first to take this new training without charge and to help make it even more effective.
Email Peter Bergel at pbergel@igc.org to indicate your interest in participating or to inquire further.
Lots of Stuff Happening in
Portland and Elsewhere
Women's International League for Peace and Freedom (WILPF) has a good calendar at http://portland.wilpf.org/events. Also, check the ongoing calendar at www.oregonprogressivenetwork.org for events statewide. If your organization is not yet a member of Oregon Progressive Network, you can sign up and join the network without charge at the website. Once your organization is a member, you can use the calendar and all the other great tools there.
Oregon PeaceWorks
educating and activating people for peace,
justice and sustainability since 1987.
---
Evening of Action with Mayor Charlie Hales
Tuesday, Sept. 23, 5:45-8:30 p.m.
---
Alliance Art Portal in Portland, Oregon...
http://www.ThePortlandAlliance.org/art.html
First Thursday at J Pepin Gallery
319 NW 9th in the Pearl October 2, 2013 6-9pm
---
pp
Thursday, October 2 at 6:30pm in PDT
Portland State University, SMSU 236
---
---
http://www.theportlandalliance.org/poetry



Ghost Town Poetry Open Mic Featuring Matt Amott  October 9, 2014

---
---
Portland State - Institute for Asian Studies hosts visiting Univ of Ulsan professor of Korean Language and Literature, Dr. Kyeungsin Park, for a presentation on "Korean Oral Epic." Free & open to the public.
Thursday, October 2 at 4:00pm on

PSU campus, Smith Memorial Student Union, SMSU Room 328-9
---
WHAT: PORTLAND OPEN STUDIOS TOUR 2014
http://www.ThePortlandAlliance.org/openstudiostour
WHEN: October 11, 12 and 18, 19, 2014
TIMES: 10 am to 5 pm, all art studios open both weekends*
WHERE: Locations all around the Portland Metro Area
---
Keaton Otis Memorial
October 12th
6:00pm until 7:00pm
NE 6th and Halsey
http://www.ThePortlandAlliance.org/otis
---
Rebel Craft Rumble http://www.ThePortlandAlliance.org/hollywoodtheatre



Rebel Craft Rumble on Wed., Oct. 15



http://bit.ly/1qlRQ3i

at the Hollywood Theatre

4122 NE Sandy Blvd,
Portland, OR 97212 / Doors 6:30PM, Ends 9PM
Hot glue guns, scissors, and craft genius!
---
http://www.ThePortlandAlliance.org/oldchurch
For Immediate Release
The Historic Old Church :: 1422 SW 11th Avenue at Clay
presents
---
ANNOUNCING:
ThePortlandAlliance.org/NWTSJ
The 7th Annual Northwest Conference
on Teaching for Social Justice
October 18th, 2014
Madison High School
2735 NE 82nd Ave. Portland, Oregon 97220
---
Monday, October 20 at 7:00pm in PDT
SEIU Local 49 in Portland, Oregon
---
Vedic Chants, Hindustani and Carnatic music
with occasional jazzy modes
Saturday October 25 @ 8:00 PM
More info: http://www.ThePortlandAlliance.org/oldchurch
Door 7:00pm
---
| | |
| --- | --- |
| | Portland State University, SMSU 327 |
Whether against pipelines and oil trains, coal exports, deforestation, or nuclear waste, activists here and around the world are fighting for the environment and the safety of their communities. But what relationship do these projects have to global imperial competition? And how can we use an understanding of this relationship to better fight for social and environmental justice here and abroad? Join the International Socialist Organization for a presentation and discussion on the role of global capitalism in environmental catastrophe and what strategies we can use to stop it.
---
---
Other Available Calendars!
For specific Jobs with Justice endorsed events,
call JwJ at 503-236-5573 or check online at
http://www.theportlandalliance.org/jwjupdates
Family Events Calendar http://www.theportlandalliance.org/redtricycle

Neighborhood Calendar of Events: NW Inner SWEvents ,SW Events ,
North Events ,Inner NFE Events ,Central NE Events,
SE Events ,East Events ,Lloyd District,Disability Events,
Citywide Neighborhood Events ,All Neighborhood Events
© 2013 City of Portland, Oregon

PCASC Events: http://www.pcasc.net/events/

VOZ Event Calendar: http://portlandvoz.org/news-and-events/calendar/
Women's International League for Peace and Freedom (WILPF)
has a good calendar at
http://portland.wilpf.org/events. Also, check the ongoing calendar at www.oregonprogressivenetwork.org for events statewide.
---
"People have only as much liberty as they have the intelligence to want
and the courage to take."
Emma Goldman
---
---
And Checkout The Alliance Community Action Calendar
ThePortlandAlliance.org/communitycalendar
---
AlternativeNewsResource.org/
Behind the Headlines... Oregon News Links
---
---
Shannon Wheeler's Too Much Coffee Man Portal at The Portland Alliance
Columns, Commentary, Critiques, News Bytes,
Letters, and more!

Arts & Culture

Visual Arts, Music,
Theatre,
Cartoons, Movies,
Books, Writing
---
Community Calendar
Local actions, events, rallies, etc.
---
Eyes Wide Shut!
by Yugen Fardan Rashad
---
---
Picture of Michael Munk Tribune Photo L. E. Baskow
---
Peter C. Little: Alliance Photographer
---
---