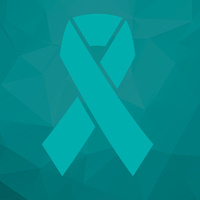 Take Back the Night
Thursday, April 26, 2018 at 6:00pm to 9:30pm
Erb Memorial Union (EMU), Amphitheater
1395 University Street, Eugene, OR 97403
Take Back the Night is a yearly international protest founded in 1976 which seeks to raise awareness about the realities of sexual violence on campus and in the community, both for survivors of sexual violence and those who want to support and bear witness in solidarity.
Take Back the Night is a survivor-centered event that begins with a Rally in the EMU Amphitheater, continues as a March through the streets of Eugene to symbolize reclaiming people's safety on public streets at night, and ends with a Speak-Out in the community during which survivors and their allies can share personal stories of how sexual violence has impacted their lives.
TBTN is organized by the UO Women's Center in coalition with Sexual Assault Support Services of Lane County (SASS) and the University of Oregon Campus Community.


What are the 10 Points of Light?
On the last Thursday in October and again in April, TBTN holds a global event in ten locations around the world. These communities unite to demonstrate their support for survivors of sexual violence through speeches, marches, performances, and vigils.
View our past 10 Points of Light Locations.


Albany County SAFE Project in Laramie, WY – April 2019 – Contact
Albright College in Reading, PA – April 2019 – Contact
Austin Community College in Austin, TX – April 2019 – Contact
California Lutheran University in Thousand Oaks, CA – April 2019 – Contact
Casa Fortaleza in Albuquerque, NM – April 2019 – Contact
Golden West College in Huntington Beach, CA – April 2019 – Contact
Mt. San Jacinto College in Menifee, CA – April 2019 – Contact Contact
Oklahoma City University in Oklahoma City, OK – April 2019 – Contact
River Falls Community in River Falls, WI – April 2019 – Contact
University of Rhode Island in Kingston, RI – April 2019 – Contact


Legal Assistance
If you are a survivor or have legal questions related to sexual or domestic violence, please complete the form below to access TBTN's legal support team. These attorneys can assist with situations of sexual assault & violence on college campuses, statutory rape, sexual harassment in the workplace, gender discrimination, stalking, and domestic violence. The legal team typically responds within 24 hours to all inquiries. They will help you assess your situation and provide options. They listen without judgment and all information is kept private.

https://takebackthenight.org/legal-assistance/
---
ThePortlandAlliance.org/communitycalendar
---
Navigation: FrontPage / Activism / Donate / Flyer / YouTube / Poster / Subscribe / Place Ad / Ad Rates / Online Ads / Advertising /
Twitter / News! / Previous Issues / Blog/ Myspace / Facebook1 / Facebook2

Features: Active Community / A Few Words /Arts & Culture / Breaking News / Jobs / / Labor History / Music / NewsBytes /
Progressive Directory / Cartoons / Community Calendar / Letters / Poetry / Viewpoints & Commentary

Columns: Beeman, Brown, Engelhardt / Kucinich / Munk / Myers / William Reed / Schwebke / Norman Solomon / Vorpahl / Wittner

Partners: AFD / AMA / Bread&Roses / CAUSA/ CLG/ Common Dreams / DIA / FSP /ISO / Jobs w\ Justice / KBOO / Labor Radio /
LGBTQ / MRG / Milagro / Mosaic / Move-On / Occupy / OEA / Occupy PDX / Peace House / The 99% / Peace worker / PCASC /
PPRC / Right 2 Dream Too / Street Roots / Skanner / The Nation / TruthOut / Urban League / VFP / Voz /

Topics: A-F AIPAC / Civil Rights / Coal / Death Penalty / Education / Election 2012 / Fair Trade / F-29 / Environment / Foreclosure /

Topics: G-R Health / Homeless / J-Street / Middle East / Occupy Blog / Onward Oregon
Peace / Persian / Police / Post Office

Topics: S-Z STRIKE! / Tri-Met / Union / VDay / War & Peace / Women / Writing / WritingResource
---
http://www.ThePortlandAlliance.org/indybay Indymedia Portals http://www.ThePortlandAlliance.org/indymediaportal

Shannon Wheeler's Too Much Coffee Man Portal at The Portland Alliance
http://wordsmithcollection.blogspot.com/2013/06/writing-creative-arts-cutting-edge-of.html
New and updated Pages!

http://www.ThePortlandAlliance.org/QuixoteCenter


Haiti: Celebrating the New Year and Independence
Hollywood Theatre! http://www.ThePortlandAlliance.org/copwatch

AFRICA NEWS: http://www.ThePortlandAlliance.org/africa http://www.ThePortlandAlliance.org/indybay

ThePortlandAlliance.org/MyLai / http://www.ThePortlandAlliance.org/PICA

http://www.ThePortlandAlliance.org/2018/November http://www.theportlandalliance.org/breakingnews

Indymedia Portal http://www.ThePortlandAlliance.org/indymediaportal Hollywood Theatre!

http://www.ThePortlandAlliance.org/copwatch AFRICA NEWS: http://www.ThePortlandAlliance.org/africa

ThePortlandAlliance.org/MyLai http://www.ThePortlandAlliance.org/PICA

http://www.ThePortlandAlliance.org/MotherJones

A Scientist Who Resisted Trump Administration Censorship of Climate Report Just Lost Her Job
"I wouldn't do anything different, but Jesus, this is stressful."

http://www.ThePortlandAlliance.org/Esquire