Prevent More Gutting in Newsrooms

All - Now
Sign Here!
In recent years, more and more private-equity companies have been buying up newspapers, slashing jobs, turning newsrooms into shells of their former selves and spending profits on anything BUT journalism.

This isn't just bad for newsrooms: It also spells doom for millions of people around the country who rely on their local newspapers to find out what's happening. When local news disappears, fewer people participate in their communities.
A hedge-fund group that's notorious for gutting newsrooms, censoring journalists and firing reporters who dare to criticize it just made a bid for Gannett, the country's largest newspaper publisher. This deal would decimate local news in thousands of communities around the country. The owners of Digital First have been called "vulture capitalists" by journalists in their own newsrooms.

Urge the Gannett board to protect local news and reject this bid by signing above.
Tell Congress: Support the Green New Deal

All - Now
Sign Here!
Given the severity of the climate crisis, and the deterioration of the U.S. and global status quo (economic, political, health and environment), it's no exaggeration to state that the Green New Deal (GND) is perhaps the most significant blueprint for system change in 100 years.
The GND's call for a mass conversion to renewable energy and zero emissions of greenhouse gases in the U.S. by 2030, is in line with what most scientists say is necessary to avoid catastrophic climate change.
But what's new, and long overdue in this evolving manifesto is that the GND also calls for the greening, "just transition" and elimination of greenhouse gas emissions from our multi-trillion-dollar food and farming system as well. That call is long overdue, especially given that our degenerative food system generates 44-57 percent of all global greenhouse gases.

Sign above to tell your members in Congress to support the Green New Deal.
| | |
| --- | --- |
| Support Gun Background Checks - All - Now | |
Sign Here!
Right now, a loophole in federal law lets criminals, domestic abusers, and other people who aren't supposed to have guns buy them with no background checks and no questions asked. All they have to do is go to an unlicensed seller.

For far too long, our lawmakers have refused to tackle this issue - but with a gun safety majority in the House of Representatives, there's finally an opportunity to enact real change.

Last week, a bill to eliminate the deadly background checks loophole was introduced in Congress. This is an opportunity we can't miss, but the gun lobby is going to do everything it can to defeat this bill. We must speak out in support of lifesaving legislative action. Please sign above.
| | |
| --- | --- |
| Protect Our Votes! - All - Now | |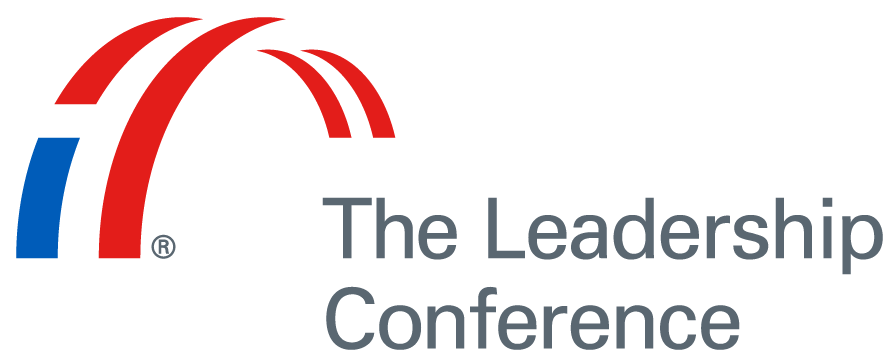 Sign Here!
In headline after headline on Election Day, we read reports of barriers to voting, including long lines at polling places, broken voting machines, and problems with voter registrations and provisional ballots.
We must do more to ensure that every vote counts. Sign above.
Oregon's Water and Fire Risks re Climate Change Pub Talk

Salem - Jan 22
Taproot
356 State St
8 pm
Join us for a talk on the effect of climate change on Oregon, which will include information on harmful algae blooms like those that affected Salem's drinking water this past summer, and smoke from wildfires that are increasing in frequency and intensity across the West. In addition, there will be information presented on the lesser-known emerging health concerns like rising cases of cryptococcal infections from airborne fungus in Oregon.
Speaker Lesley Jantarasami, Senior Climate Policy Analyst, Oregon Department of Energy offers: "Risky Business: Understanding the Links between Climate Change and Human Health Risks"
www.salemee.org
Uprooting Racism:

Knowledge, Compassion, Justice, Peace

Salem - Jan 27
Friends Meeting House
490 19th St NE 4 pm
To move forward toward peace, all Americans must examine the historical inequality between the so-called races. The U.S. was originally set up to favor people of European decent, and this impulse and the lie (that white people are inherently superior) behind it continue today in ways that are nearly invisible to those of us who unwittingly benefit from the system we all inherited. We are taught that solely individual choices and effort determine our fate. It is vital that we open our minds and hearts, in the spirit of continuing revelation, to learn what systems (laws and practices) have created the modern racial wealth gap, mass incarceration, and other suffering. Comprehending another's suffering leads us to deeper understanding and compassion. We are then in a better position to help
establish just systems, which are necessary for a peaceful society.
Guilt is not a part of our journey. It is a useless quagmire that no one wants us to wallow in. History is not about us individually. Let us walk in the peaceful path together. Knowledge, Compassion, Justice, Peace.
Laurie Childers has served as chair of FOR's National Council and recently as chair of Oregon FOR. She is an artist and songwriter, wife and mother, Quaker, lover of nature and science. She has lived and worked on five continents. Bearing witness to the effects of foreign policy in Africa on real people in the 1980's awakened her activism and she seeks a world in which we recognize, honor, and protect the arts, gifts, and wisdom of both cultures and individuals worldwide.
| | |
| --- | --- |
| The Reluctant Radical - Salem - Feb 5 | |
Salem Public Library
Loucks Auditorium
585 Liberty St SE Doors Open: 6:30 pm
Film: 7 pm
If a crime is committed in order to prevent a greater crime, is it forgivable? The Reluctant Radical follows Portland activist Ken Ward as he confronts his fears and puts himself in the direct path of the fossil fuel industry to combat climate change. Ken breaks the law as a last resort, to fulfill what he sees as his personal obligation to future generations. After twenty years leading environmental organizations, Ken became increasingly alarmed by both the scientific evidence of climate change and the repercussions for civilization as we know it. Ken pushed for a crisis level response from inside environmental organizations. Those efforts failed, and he now embraces direct action civil disobedience as the most effective political tool to deal with catastrophic circumstances.
THE RELUCTANT RADICAL follows Ken for a year and a half through a series of direct actions, culminating with his participation in the coordinated action that shut down all the U.S. tar sands oil pipelines on October 11, 2016. The film reveals both the personal costs and also the fulfillment that comes from following one's moral calling- even if that means breaking the law. Ken Ward has no regrets, and his certainty leaves the audience to consider if he is out of touch with reality, or if it is the rest of society that is delusional for not acting when faced with the unsettling evidence that we are collectively destroying our world.
Guest Speakers:
Lindsey Grayzel, Director & Filmmaker
Ken Ward, Activist in film
Free
Mill Creek Riparian Repair Project
Salem - Ongoing: Every First Saturday
1320 A St NE
9 AM
Join the Mill Creek Riparian Repair Team! We want your help to clear ivy and other invasive plants from Mill Creek. We'll provide tools and gloves, but you're welcome to bring your own too. It's rain or shine, so d ress appropriately.
North West Permaculture Institute Film
Salem - Second Tuesday
Friend's Meeting House
490 19th St NE
6:30 pm
Click here for the latest information on the next permaculture film.
Columbia Riverkeeper Needs You!
Portland Gorge Area - Ongoing
Find The Action Which Speaks To You, Here!
Columbia Riverkeeper's mission is to protect and restore the water quality of the Columbia River and all life connected to it, from the headwaters to the Pacific Ocean. Our strategy for protecting the Columbia includes working in river communities and protecting the people, fish and wildlife that depend on the Columbia River.
Click above to find the action/issue which you can help with. Make a difference!
A Healthy Planet Starts With You!
Salem - Ongoing
Find A Walk Near You
Join 350 Salem OR at the mobile sculpture on High St NE, between Court St NE and Chemeketa NE, at 9 AM on Wednesday mornings to walk with us as part of the Just Walk Salem program.
We'll meet at the bus terminal to encourage people to leave their cars at home and take the bus. We'll walk around downtown ending at the Wednesday Farmer's Market where locally grown/made items are available for purchase. We hope to walk every Wednesday morning!
Or find another group which meets at a more convenient time for you. Maybe you'd like to start your own Just Walk group. Go
here for details.
Peace Vigil
Silverton - Ongoing: Every Last Monday
Town Park, near Main & Fiske
5:30 - 7 PM
Join us every month on the last Monday.
Find An Event Near You!
Find an event here which help bring about a World Without War.
And, let us know about any event you're planning. We'll list it on our events page, and in the calendar on the right side of this website. And we'll email everyone on our list who lives in your area asking them to attend. Go here to find Resources with which to create an event and a Calendar of important peace holidays .
Oregon Peace Calendar

All - Events Calendar
Peace!
Check here for the Oregon Peace Calendar.
The Resistance

Campaign Nonviolence National Group

All - Events Calendar
Follow Us!
Check here for their calendar, and upcoming events.
Racial Justice Organizing Committee

All Oregonians - Events Calendar
Racial Justice Organizing Committee
Click here to learn more about how you can participate.
Friends of Trees

All Oregonians - Events Calendar
Friends of Trees
Planting Trees in your Neighborhood
Click here to learn more about how you can participate, and when they'll be in your neighborhood.
| | |
| --- | --- |
| SOLVE - All Oregonians - Events Calendar | |
Find An Event In Your Area
Become a volunteer caring fo r your environment and community. D ig in to take care of the parks, neighborhoods and natural areas where we live, work and play!
Click here for more information.
Straub Environmental Center

Salem - Events Calendar
1320 A St NE
Check here for their calendar, and upcoming programs/classes/events.
| | |
| --- | --- |
| TWO Ways to Support OPW If You Shop Online! | |
If you shop online, you can help Oregon PeaceWorks and it won't cost you a cent!
If you shop online, you'd probably prefer to make Shopping = Giving to OPW. Using the iGive button means it's completely free; all costs are paid by the stores. Over 1,000 online stores participate.
All you have to do is install the iGive Button on your browser. (Full instructions are given when you click the link.) It only takes a moment. In fact, Oregon PeaceWorks (which iGive calls PeaceWorks - Oregon for some reason) will get $5 for every person who tries the button, even if you don't wind up using it!
Share now by forwarding this e-mail, posting on Facebook, or even tweeting.
Here's the special link you must use: http://iGive.com/welcome/lp2/wr15.cfm?c=2917&m=15785
The iGive Button makes it really, really simple.
It automatically makes sure that a portion of your purchases at over 1,000 stores becomes a free donation to Oregon PeaceWorks. Shopping = giving year 'round. The Button makes sure every purchase counts, even if you forget. Pretty easy!
**************************************************************************************************
Here's another way to help OPW through your online shopping and even google searching:
Get a GoodShop widget installed on your browser by visiting http://goodsearch.com/goodto-go/. It will do about the same as the iGive button if you shop at any of 2,500 online stores, but at the same time, you can set GoodSearch as your default search engine. It's the same as Google or Yahoo search, but every time you search, OPW will get a small donation. It's only a penny or two per search, but it definitely adds up over the course of a year and a bunch of members. When you install the widget (which is dead easy, by the way), just select Oregon PeaceWorks as the recipient of the donations you generate.Convenient and it costs you nothing!
Thank you for taking the time to do this for Oregon PeaceWorks!
Oregon PeaceWorks
educating and activating people for peace, justice and sustainability since 1987.
Prepared by Roberta Cade

OPW Board Secretary