Youth Scholarship
The "Persevering for Peace" conference takes place at Seabeck, WA, west of Seattle, from July 1 - 4th. We are now 100 years old, but we aren't glorifying the past, we are looking to the future.
Piggybacking on the 58th annual Pacific Northwest Regional conference, we want to bring more young adults than ever. The Oregon Fellowship of Reconciliation has allocated $4000 for scholarship for young activists. Find the application at
http://forseabeck.org/scholarship.
| | |
| --- | --- |
| Budget Webinar - All Oregonians - Mar 16 | |
On-line
Noon
Join Women's Actions for New Directions (WAND) and National Priorities Project (NPP) so we can understand and have a say about our priorities and how our tax dollars are spent.
Jasmine Tucker at National Priorities Project. the premier organization that explains federal budget information in a transparent and accessible way, will present how the Federal budget proposals presented by the President and by Members of Congress represent starkly different approaches to issues Americans identify as top priorities: education, Social Security, jobs, and other domestic investments.
You'll learn what the budget proposals mean for policy priorities in Congress, and how they stack up against the priorities Americans value most.
Register here:
Village Inn Restaurant
1621 NE 10th Ave
Noon - 1:30 PM
Mr. Phil Keisling is building bridges for our future. As Director of the Center for Public Service (CPS) at Mark O. Hatfield School of Government, Portland State University he has lead this novel, cross cultural initiative between Oregon and Viet Nam since 2014.
Come Meet and Talk with Phil Keisling, Director of CPS, former Secretary of State of Oregon and Board Member at the Wholistic Peace Institute aka Educating for Peace.
Everyone is welcome, please RSVP no later than 3-17-2016
Cost for lunch: $25 per person
Payable online or at the door
WPI-Educating for Peace
P.O. Box 597
West Linn, OR 97068
Malin Community Hall
2307 Front St
Malin, OR
6:00 PM
The Department of Environmental Quality is holding a hearing for the public to attend and comment on the Pacific Connector Pipeline's proposed air quality permit, or Standard Air Contaminant Discharge Permit.
This permit proposes to add 242,249 more tons per year of greenhouse gases into the atmosphere and would allow Pacific Connector to build a 31 acre air compressor station near Malin to provide additional compression to LNG in order to push the gas through the proposed pipeline.
Written comments, due by March 22, 2016, can be submitted by mail, email or fax to Nancy Swofford, Permit Coordinator DEQ Eastern Region, Bend Office
| | |
| --- | --- |
| "A Meet the Funders Gathering" | |
1 PM - 3 PM
Why: To provide rural non-profits with an opportunity to meet multiple Oregon funders to gain a better understanding of their respective grant application process and funding priorities. And, equally important, grant seekers will have an opportunity to get answers to their questions. Conversely, for funders, an opportunity to be better informed about the many challenges and opportunities that exist in rural communities.
Who: Theresa Deibele, Housing Portfolio Director, Meyer Memorial Trust
Sharon Brenner, Grant Evaluator, Oregon Community Foundation
Louis King, Program Coordinator, Spirit Mountain Community Fund
For information about registering, please contact Louis King at
503-879-1462.
Mar 20-27 Walk/Bike, then
Mar 28 Vigil
Capitol Building Steps
900 Court St NE, Salem
10 AM
Mill Creek Riparian Repair Project
Salem - Mar 12
This week only - join the Mill Creek Riparian Repair Team this Saturday! We will be back to our first Saturday schedule in April to help clear ivy and other invasive plants from Mill Creek. We'll provide tools and gloves, but you're welcome to bring your own too. It's rain or shine, so dress appropriately.
The Federal Budget: Crisis and Opportunity
Eugene - Mar 12
First Christian Church
1166 Oak St
9 AM - 4 PM
INTERACTIVE PROGRAM

MORNING: KNOWLEDGE AS POWER

Budget literacy - What is a budget resolution? What force does it have? How does it relate to

struggles over annual appropriations. What's the difference between discretionary and entitlement

programs, and why does that matter?
What's in the FY16 budget resolution and how its plans will affect people in Oregon? What

pushback is happening at the national level and what resources exist for state and local justice

advocates to draw on? (social service providers, municipal governments, etc.). Messaging.
Mike Prokosch, formerly of United for a Fair Economy, will be our national resource person. Staff
from the Oregon Center for Public Policy will be our state resource.
AFTERNOON: SEIZING THE INITIATIVE

Alerting the general public about what's coming down and who is to blame. Finding allies for the work (social service providers, municipal governments, etc.). Messaging.
How to use the information to inform the 2016 elections.
SPONSORING ORGANIZATIONS (in formation)
Peace Action (national office), Community Alliance of Lane County, Peace House (Ashland), Oregon,
Strong Voice-Southern Oregon, Oregon Strong Voice-Lane County, Oregon Action, Southern Oregon,
Jobs with Justice, Oregon WAND, Rural Organizing Project, Oregon PeaceWorks
Historic Elsinore Theatre
170 High St SE
7 PM
Purchase wine or beer and peruse the silent auction items in the foyer before the awards ceremony and enter to win a raffle. Prizes will be awarded for the best "green carpet" attire.
Reserve seating tickets are $17 per person and can be purchased by visiting the Historic Elsinore Theatre box office, calling 503-375-3574 (service charge added), or
purchase online
(service charge added).
"White Like Me"

- Salem - Mar 15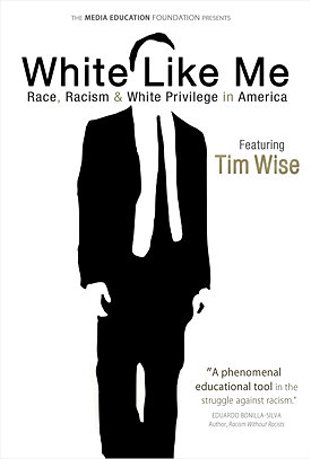 Salem Progressive Film Series
Grand Theatre
191 High St NE
Doors Open: 6:30 PM
Movie Starts: 7:00 PM
"White Like Me," based on the work of acclaimed anti-racist educator and author Tim Wise, explores race and racism in the U.S. through the lens of whiteness and white privilege. In a stunning reassessment of the American ideal of meritocracy and claims that we've entered a post-racial society, Wise offers a fascinating look back at the race-based white entitlement programs that built the American middle class, and argues that our failure as a society to come to terms with this legacy of white privilege continues to perpetuate racial inequality and race-driven political resentments today.
For years, Tim Wise's bestselling books and spellbinding lectures have challenged some of our most basic assumptions about race in America. White Like Me is the first film to bring the full range of his work to the screen - to show how white privilege continues to shape individual attitudes, electoral politics, and government policy in ways too many white people never stop to think about.
Features: Tim Wise, Michelle Alexander, Charles Ogletree, Imani Perry, Martin Gilens, John H. Bracey, Jr., and Nilanjana Dasgupta.
Guest Speaker:
Paul Krissel, Co-chair of the Racial Justice Organizing Committee in Salem
Paul is an independent Organization Development Consultant, starting in private practice in 2006. He started his professional career as a vocational rehabilitation counselor in Pennsylvania in 1971. He was elected President and CEO of SEIU local 668 representing 20,000 social service employees in government and non profit organizations throughout Pennsylvania. Paul also served as founding trustee of the Pennsylvania Employees Benefit Trust Fund, a labor management health fund serving over 300,000 people. In Oregon, Paul directed the Oregon School Employees Association before moving on to serve on the western region staff of the AFL-CIO. Paul has served as a Board member for many nonprofit organizations, including Oregon's Immigrant Rights Organization, Causa and the Salem Keizer NAACP. He currently serves as the interim co-chair of the Racial Justice Organizing Committee in Salem, a newly formed organization of allies and freedom fighters for Racial Justice in our community.
| | |
| --- | --- |
| Death Penalty Discussion - Salem - Apr 4 | |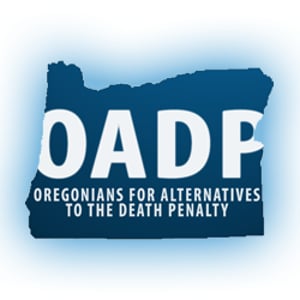 Oregonians for Alternatives to the Death Penalty
IKE Box, Green Room
299 Cottage St NE at Chemeketa
7-8 PM
OADP is sponsoring an informal discussion about repealing the death penalty in Oregon every first Monday.

Everyone is welcome to come and share your ideas about making Oregon a more peaceful place.
Talk about, learn about and get involved in the efforts to repeal the Oregon death penalty.

The discussion will include:
- News about state & national repeal efforts
- Shared ideas about moving the needle of public opinion about the Oregon death penalty
- Tips on advancing the cause
- Ways to volunteer in a non-stressful manner
- Time to introduce friends & family to the repeal effort in a casual atmosphere
For more information, call Ron Steiner at

(503) 990-7060

(503) 990-7060

.
| | |
| --- | --- |
| Peace Vigil - Salem - Apr 6 | |
Every First Wednesday
NE Liberty and Chemeketa
Noon til 1 PM
Plenty of signs are available, or bring your own Peace and Justice signs.
Sponsored by the FRIENDS Meeting and the Salem area Fellowship of Reconciliation. For information, call 503- 371-6109.
"WAR IS NOT HEALTHY FOR CHILDREN AND OTHER LIVING THINGS"
| | |
| --- | --- |
| A Healthy Planet Starts With You! Just Walk | |
Find A Walk Near You
Join 350 Salem OR at the mobile sculpture on High St NE, between Court St NE and Chemeketa NE, at 9 AM on Wednesday mornings to walk with us as part of the Just Walk Salem program.
We'll meet at the bus terminal to encourage people to leave their cars at home and take the bus. We'll walk around downtown ending at the Wednesday Farmer's Market where locally grown/made items are available for purchase. We hope to walk every Wednesday morning!
Or find another group which meets at a more convenient time for you. Maybe you'd like to start your own Just Walk group. Go here for details.
| | |
| --- | --- |
| All Oregonians - Events Calendar | |
Friends of Trees
Planting Trees in your Neighborhood
Click
here
to learn more about how you can participate, and when they'll be in your neighborhood.
Oregonians For Peace

All Oregonians - Events Calendar
Oregonians For Peace (OFP) promotes peace and harmony in Oregon by fostering inclusiveness, compassion, empathy, nonviolence, justice, respect for beliefs, practices and rights of others, and sustainability.

Peace is a dynamic and multidimensional process of relating within and between individuals, groups, nations, and with the environment, which is characterized by inclusiveness, compassion, empathy, nonviolence, justice and respect for the rights of others, and which leads to optimal benefit to all concerned. Peace includes Personal Peace, Interpersonal Peace, International Peace and Universal Peace.
Go to our web site, here, or click on the category link above that you are interested in.
SOLV

E - All Oregonians - Events Calendar
Find An Event In Your Area
| | |
| --- | --- |
| Women's International League - Events Calendar | |
Join Us
Attend Events
Join W
omen's International League for Peace and Freedom (WILPF).
If your organization is not yet a member of Oregon Progressive Network, you can sign up and join the network without charge at the website. Once your organization is a member, you can use the calendar and all the other great tools there.
Community Alliance of Lane County CALC

Eugene - Events Calendar
Find An Event Which Works For You
| | |
| --- | --- |
| TWO Ways to Support OPW If You Shop Online! | |
If you shop online, you can help Oregon PeaceWorks and it won't cost you a cent!
If you shop online, you'd probably prefer to make Shopping = Giving to OPW. Using the iGive button means it's completely free; all costs are paid by the stores. Over 1,000 online stores participate.
All you have to do is install the iGive Button on your browser. (Full instructions are given when you click the link.) It only takes a moment. In fact, Oregon PeaceWorks (which iGive calls PeaceWorks - Oregon for some reason) will get $5 for every person who tries the button, even if you don't wind up using it!
Share now by forwarding this e-mail, posting on Facebook, or even tweeting.
Here's the special link you must use: http://iGive.com/welcome/lp2/wr15.cfm?c=2917&m=15785
The iGive Button makes it really, really simple.
It automatically makes sure that a portion of your purchases at over 1,000 stores becomes a free donation to Oregon PeaceWorks. Shopping = giving year 'round. The Button makes sure every purchase counts, even if you forget. Pretty easy!
**************************************************************************************************
Here's another way to help OPW through your online shopping and even google searching:
Get a GoodShop widget installed on your browser by visitinghttp://goodsearch.com/goodto-go/. It will do about the same as the iGive button if you shop at any of 2,500 online stores, but at the same time, you can set GoodSearch as your default search engine. It's the same as Google or Yahoo search, but every time you search, OPW will get a small donation. It's only a penny or two per search, but it definitely adds up over the course of a year and a bunch of members. When you install the widget (which is dead easy, by the way), just select Oregon PeaceWorks as the recipient of the donations you generate. Convenient and it costs you nothing!
Thank you for taking the time to do this for Oregon PeaceWorks!
Oregon PeaceWorks


educating and activating people for peace, justice and sustainability since 1987.